This
post
was originally published on
this site
A few of you have taken to our contact page to ask about the Chevrolet Camaro ZL1 1LE, and whether or not the drive mode selector changes the suspension for the sports car, so we decided to clear a few things up about this interesting and important distinction.
The short answer is no – the drive mode selector does not alter the suspension properties of the Camaro ZL1 with the 1LE Track Performance Package package. However, the drive mode selector does change the suspension properties of the  Camaro ZL1 without the 1LE package.
That's because the Camaro ZL1 1LE gets Dynamic Suspensions Spool Valve dampers (DSSV) from MultiMatic. It's one of the primary features that make it such a supremely-capable sports car capable of a 7:16.04 Nürburgring lap time. Meanwhile, Camaro ZL1 units without the 1LE package make use of Magnetic Ride Control (MRC) suspension. The end result is that DSSV provides no way for the driver to adjust the suspension's characteristics, as its dampers are always in the purpose-built high-performance sport/track mode… while MRC lets the driver go from Tour to Sport to Track, although its track setting is not as extreme as that of DSSV.
To note, the purpose of both the DSSV dampers and of Magnetic Ride Control (MRC) is the same – to alter the damping properties of the suspension… but DSSV accomplishes the task through mechanical means, while MRC is electric.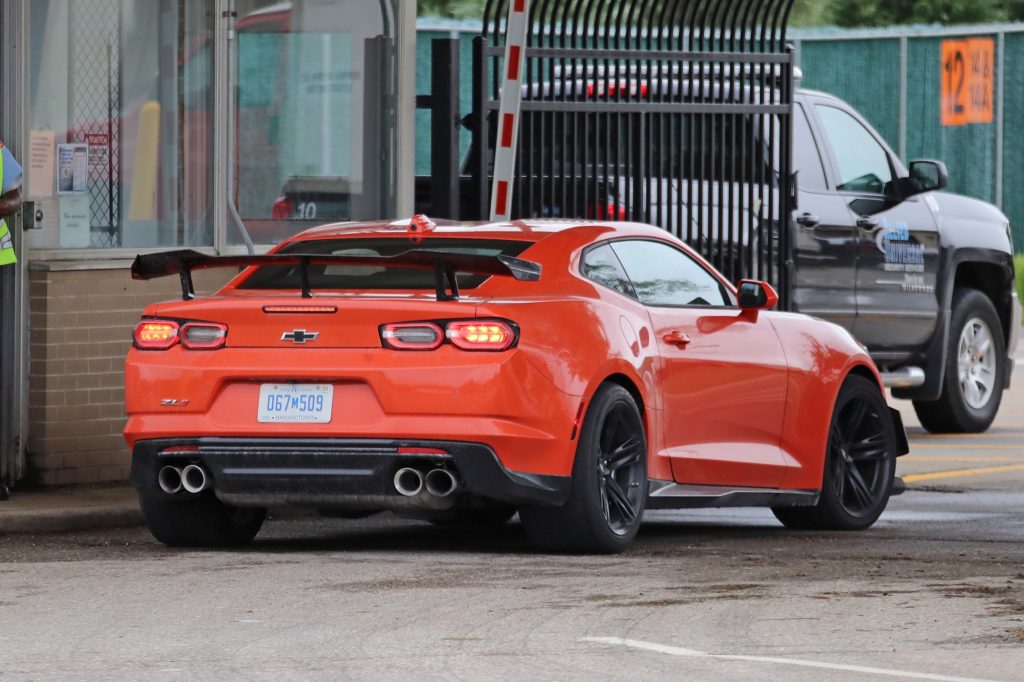 We've already taken a deep dive into what's going on inside Multimatic DSSV dampers as well as within the Magnetic Ride Control suspension, so what we'll do time around is share the differences between what the drive mode selector accomplishes for the Camaro ZL1 1LE (the one with DSSV dampers) and a "regular" ZL1 (the one with MRC suspension).
2019 Chevrolet Camaro Drive Mode Feature Capability – ZL1 vs. ZL1 1LE

| Feature | MRC | DSSV |
| --- | --- | --- |
| Automatic Trans Shift Map | Y | Y |
| Automatic Trans Performance Algorithm Shift | Y | Y |
| Electric Power Steering Calibration | Y | Y |
| Engine Sound Management | Y | Y |
| Suspension setting | Y | N |
| Electronic Throttle Progression | Y | Y |
| Ambient Lighting | Y | Y |
We should also note that that the Camaro ZL1, with and without the 1LE package, can also configure steering, exhaust, and suspension options individually. This means that one can couple the less touchy throttle mapping of Tour mode with the louder exhaust note of Sport mode.
With all that in mind, as well as knowing full well that only a few have had the pleasure to sample the sixth-generation Camaro ZL1 with the 1LE package and its DSSV dampers, which suspension setup – DSSV or MRC -would you prefer in the Camaro ZL1 if you were buying one? Talk to us in the comments.
Subscribe to GM Authority for more Chevrolet Camaro news, Chevrolet news, and around-the-clock GM news coverage.